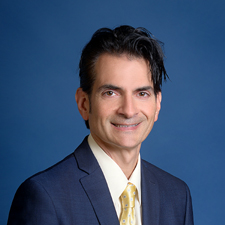 As President of Prolific Dynamics, Patrick DeMico provides clients with a comprehensive understanding of the Pennsylvania service system, its financial mechanisms, and the methods of service delivery that effectively deliver quality, satisfaction, and opportunity for people receiving services. As an advocate for improvement and innovation, he seeks practical solutions that ensure compliance while pursuing a progressive agenda for people with intellectual disability and autism, and the organizations who support them.
Patrick began his career in 1982 as a Direct Support Professional (DSP) in a community home north of Pittsburgh. He continued his career as a caregiver in larger facilities, eventually advancing into supervisory and management roles while serving consumers and families at Allegheny Valley School (now Northwestern Human Services), The Verland Foundation, and Passavant Memorial Homes.  During his 25-year career at Passavant, Patrick served as CFO and COO, and worked cooperatively with leadership, colleagues, and community partners to establish pharmacies, a fiduciary trust, dental services, and physician practices, all of which are dedicated to supporting people with intellectual disability in community settings.
Patrick received his bachelor's degree from Duquesne University, and earned an MBA from the Joseph M. Katz School of Management at the University of Pittsburgh. Recently, Patrick became certified as a Balanced Scorecard Professional by the Balanced Scorecard Institute in conjunction with the George Washington University, College of Professional Studies, in Washington DC. The Balanced Scorecard Institute is recognized internationally for its work in training business professionals in strategy development and execution.
Patrick has served as a DSP, Supervisor, Program Manager, CFO, COO, board member and effectively interacts with self-advocates, families, government officials, and stakeholders throughout the service community. He remains devoted to working in human services and improving our service community. His experience, understanding, and the insights he has gained throughout his career are now being applied at Prolific Dynamics in an effort to produce increased efficiency, capacity, and better outcomes for everyone in our shared community.